Stories do not end in the newsroom in Baguio City.
Since the onset of the pandemic, a dedicated group of community journalists provided the city with news, despite the risks the COVID-19 infection poses.
In the early months, city streets were deserted, save for frontline workers composed of medical personnel, police, rescue groups, and the men and women in the media.
Journalists are likened to police officers, firefighters, or paramedics, usually first on the scene and with this a journalist can suffer traumatic reactions, slowly developing Post Traumatic Stress Disorder with most, taking on the jobs without realizing they are unprepared to face trauma until they are faced with the grisly details of the job.
The National Union of Journalists of the Philippines [NUJP] said the pandemic brought several obstacles to the industry "The shutdown of ABS-CBN, the closure of several smaller media outfits, and the possibility of contracting the virus while on the job has brought journalists' welfare to another level of risk and precarity."
The NUJP in partnership with UNESCO conducted a series of peer support training sessions in different parts of the country aiming to help journalists learn how they could effectively handle the stress they accumulate from their work.
Len Olea, secretary-general of the NUJP said "The NUJP has a peer support program. We have volunteer peer supporters trained by DART Center for Journalism and Trauma. I think about a dozen ang peer supporters natin. We also organize peer support sessions, which include Mental Health Orientation, Journalism and Trauma discussion, and Coping Mechanisms."
Since 2020, there have been three 3 peer support sessions with at least 50 total participants.
Olea said "Psychological Safety is also part of the NUJP's Holistic Safety Training. Since 2020, we were able to hold 5 in-person training.  In our peer support session, psychiatrist Dr. Reggie Pamugas serves as the main instructor facilitator with psychologist Meg Yarcia."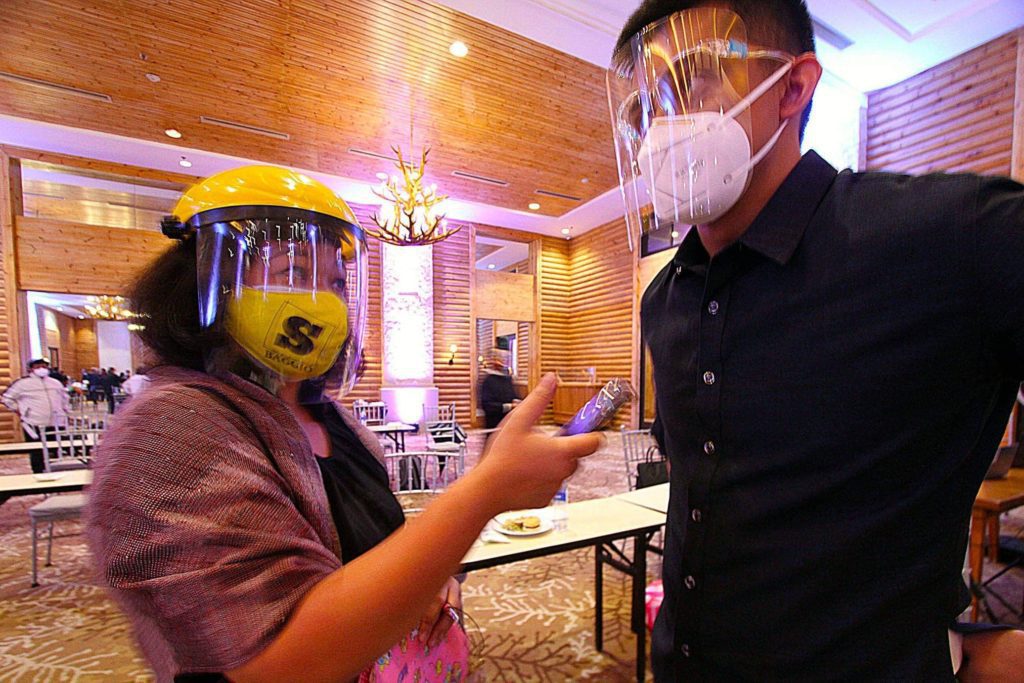 The Baguio Correspondents and Broadcasters Club, Incorporated (BCBC), the longest running media organization in Baguio City and the Cordillera region records show, over two dozen members were infected with COVID 19 with four casualties since 2020.
The BCBC said local journalists battled the virus as they battle the daily task of surviving amid a recession, which has hit the industry hardest.
The pandemic has exacerbated the miserable economic conditions of journalists and media workers, especially in the provinces. It must be noted that even before COVID-19, journalists and media workers outside Metro Manila have been suffering from low pay and lack of benefits.
Physical threats also bombarded local journalists with red tagging rising, making security an added concern befalling the industry.
Journalists contend with low wages, and deadlines, with the industry's worsening its conditions evidenced by low pay, safety risks, and lack of benefits.  Media workers lost jobs, red tagged, got sick, lost family members, and battled their own demons.
There is no mental health program in the BCBC, though a psychological debriefing was once requested to the DSWD, but was denied.
Case studies
Female, government media correspondent. She was diagnosed with depression and anxiety and takes Escitalopram and Pregabalin
Her bad days are triggered by seeing people and even reading the names of people she detests along with those who caused her condition whether on her social media or in any private space she has.
She avoids going to places and events she knows she might be "triggered" and stays home most of the time. She has also unfollowed and blocked people from her social media as well as made her account private.
She shares "In case I'm in an event, I stay away or stay on a corner and I sit only with people I like and avoid people I dislike or I feel could trigger my condition, I listen to what my body is telling which I have not done for decades helped but it pays if you have someone in the house who knows of your condition."
Her son has helped her cope, serving as her cordon sanitaire and preventing people to disturb her when she is resting, he also tells her "It's okay I'm here, just rest," when she is having one of her attacks.
Her attacks happen even when she is alone and suddenly feels a surge of self-pity for neglecting herself, "When this happens, I just cry out loud to express my feelings and my son comes in to reassure me that he is around and I'm not alone. I'm like a sensitive, soft person who is hurt by a single touch or a single word, making it important for me to avoid being with people." this is difficult because her attack happens anywhere, anytime.
Information officer, government media. This female information officer has been diagnosed to be suffering from anxiety and takes Escitalopram 2.5mg daily if there are panic attacks, she takes Xanor if there are panic attacks but she recently shifted to Rrivotril to appease her.
Her triggers include stressful and exciting situations and she copes with a mix of prayers, medicine, and exercise.
She heads the information office in a government unit and deals with the daily task of affairs in the office and the vetting of information to be released.
She says that there have been no attacks for a while and now doubts that her bouts are work-related.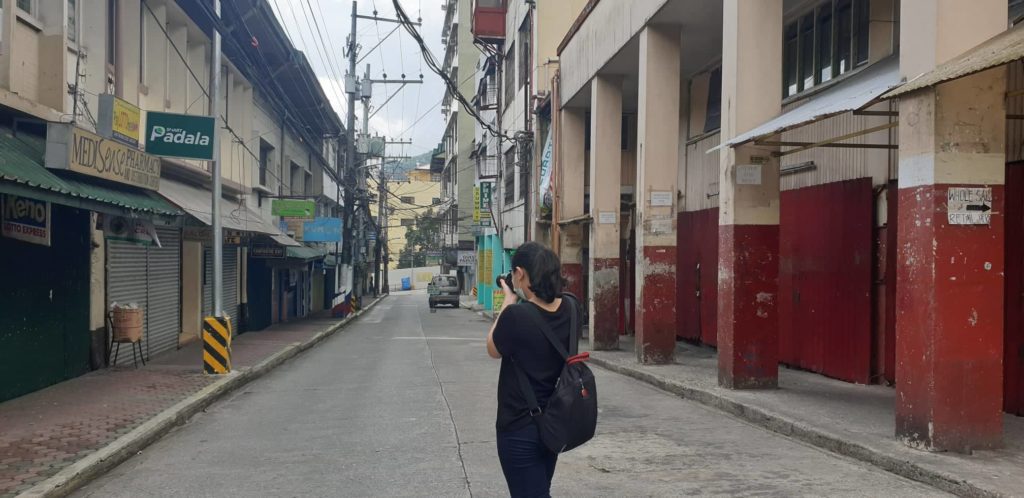 Female photojournalist. She has not visited a mental health doctor which is why at 26 years old, a proper diagnosis eludes her.
"The first time I visited a mental health doctor was in 2016. I was in college then and I got to a point where I couldn't stop myself from crying. I was prescribed Lamotrigine.  I've observed that I get very moody and feeling down 2-3 weeks before getting my period. I think stress is the main trigger. Lack of sleep and the people I'm with really affects my mood."
Today, the female photojournalist has resigned from her media jobs but focuses on photography for events.
"Massage therapy helps me cope with my mental health problem. I've been dealing with upper back pains for the past years. A massage therapist told me that I have frozen muscles near my shoulder blades. I lack focus and feel like I'm having brain fog whenever I miss more than a month of massage therapy. I tried massage therapy, Ventosa, and hot stones in order to loosen my back. It alleviates my pain and helps improve my mood and focus but I need to maintain it at least 2 sessions a month. I haven't been exercising but I'm starting to stretch every morning when I wake up. I'm taking a long break from social media. Just this month I started reading " How to stop worrying and start living" by Dale Carnegie. When I was younger, I always disliked reading. I lacked focus and didn't have the interest to read. But I'm trying to start nourishing my brain and improving my mental health by reading books like these."
The photojournalist worked for a newspaper with strict deadlines and quotas which she struggled to meet.
Online newspaper editor. A male editor who has been in the industry for the past decade has been red tagged, arrested for charges of rebellion and released with the slew of cases dismissed for lack of evidence, and deals with anxiety on a daily basis.
"I was not diagnosed by a psychiatrist or psychologist but our family doctor said my symptoms point to an anxiety attack," adding he was given Xanor (Alprazolam) to help him sleep during bouts of anxiety.
The newspaper editor has "anniversary syndrome" and feels agitated and anxious every time the date of his arrest draws near, he also feels agitated about violent incidents he covered in the past comes to mind.
He said "I also get jitters when I read similar incidents especially when I know the person involved/victim," adding he copes with pill-induced sleep and keeps calm by cleaning and gardening, when prescribed medicine runs low, he drinks to be able to slumber.
The editor has stayed on with the media, despite his conditions and deals with his demons daily.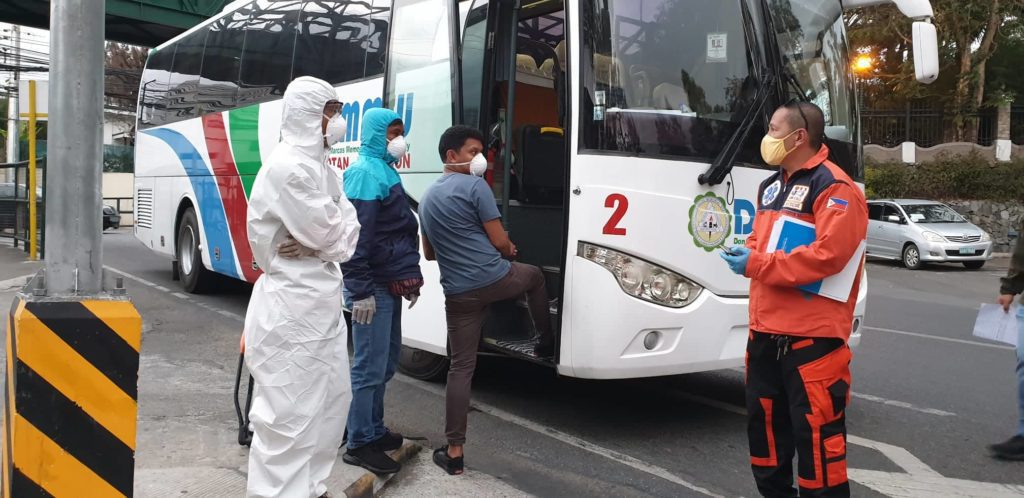 A growing mental health crisis in Baguio
At the height of the pandemic in 2020, there were 1,538 cases of mental health cases reported with the Department of Health – Center for Health Development – Cordillera, enough to alarm authorities, fearing a looming mental health crisis.
Conditions ranged from attention deficit hyperactivity disorder [12] psychosis [24], mental retardation [32], schizophrenia [432], depression [409], Epilepsy [72, dementia [32], anxiety [75], bipolar [183], suicide [73].
Jojet Lamberto Reglos Mondares, founder and owner of Psychstart, an institution that provides psychological, academic, and arts services said there were no media clients serviced but cautioned "Given the nature of work where there are frequent exposures to stressful situations (both stressful situations of persons they are covering and the place which they are doing the coverage), I believe they are at risk of mental health conditions. It is then recommended that MH Services must be available for them."
Mondares said Psychstart is one of the first providers that offered free online consultations during the pandemic. For free consultations alone we had more than 500 clients.
"Due to the impact of the pandemic… there was this increase as well in awareness campaigns on MH. This resulted in more people advocating MH Services. There are more supports now. I guess this also contributed to the number of clients plus of course the impact of the pandemic.
Psychstart offers free online consultations every last Sunday of the month.
Ricky Ducas, mental health nurse, and responder at the City Health Services Office (CHSO) founded the psycho-social support group "Baguio and the Anxiety and Depression Support Group-Baguio City" said at this time the common trigger is the big change in the pandemic lifestyle, environment, and exhaustion with the situation.
At the time, Baguio's mental health helpline managed by Ducas gets an average of five calls a day aside from the text messages and private messages sent to its social media page.
In 2021, when restrictions were eased cases plummeted to 70 reported by the Department of Health Center for Health Development – Cordillera.
Conditions ranged from attention deficit hyperactivity disorder [2] psychosis [3], schizophrenia [13], depression [14], Epilepsy [25], dementia [2], anxiety [3], bipolar [1].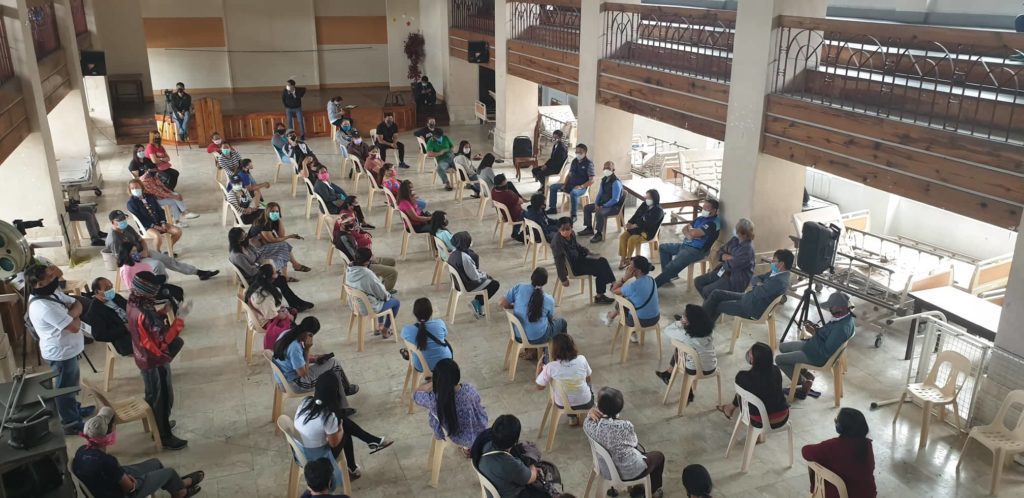 The city mental health program provided free assistance to individuals seeking consultations, basic medications, and other interventions.  This is on top of the health and wellness program information-education-communication (IEC) strategies regularly conducted for the public.
As part of the strategies for the early detection of mental disorders among individuals, the CHSO made available a helpline that could be immediately contacted by people suffering from mental disorders in partnership with the Baguio General Hospital and Medical Center Psychiatry Department, Baguio Emergency Medical Service, Baguio City Police Office, the Office of the City Social Welfare and Development and Mental Health Council.
The Philippine Mental Health Association Cordillera Chapter Inc. [PMHA CCI] confirmed a surge in depression cases from the period of 2018 to 2020.
PMHA studies show there is indeed an increase in the number of cases not only in Baguio City but worldwide as the WHO estimated that 800,000 people die due to suicide every year or 1 individual die of suicide every 40 seconds.
Free consultations are likewise available at the PMHA.
In Baguio City, for parents or guardians seeking consultation about managing emotional distress or their children's behavioral concerns, contact SLU Sunflower Child and Youth Wellness Center at 446-5664 or 0915 541 5501. For other mental health support services, contact the Philippine Mental Health Association Cordillera Chapter Inc. and the BGHMC Psychiatry Mental Health Support and Services through their Facebook Pages.#nordis.net
(This story was made possible through a grant by the Philippine Press Institute under the auspices of the Hanns Seidel Foundation.)