BAGUIO CITY — Fifty-year-old Maria (name withheld) suffers from anxiety attacks and sleepless nights. Her medications usually control these symptoms of her disorder. However, without a new prescription, she could not access the free medicine available at the Baguio General Hospital and Medical Center (BGHMC) pharmacy.
She started to avail herself of the free check-ups and medicines at the BGHMC in 2018. The doctor required her to have a quarterly check-up. While waiting for scheduled consultation and when short of medicine, she turns to acupuncture to manage her symptoms.
When the COVID-19 pandemic hit in 2020, consultations became online, and pharmacies became more lenient, allowing the use of older prescriptions for her medicines. However, pharmacies returned to their original purchasing protocol as the situation normalized. She also has to return to queuing in the hospital for her consultations.
As the Department of Health (DOH) designated medical center for Northern Luzon, BGHMC also caters to patients from other parts of the Cordillera region and those from Ilocos (Region 1), Cagayan Valley (Region 2), and Central Luzon (Region 3). The hospital also dispensed free medicines for psychiatric patients before the Mental Health Care Act (RA 11036) in 2018 and the Universal Health Care Act in 2019 (RA 11223).
Psychiatry department consultant Jovy Tangali said there are 12 psychiatrists on duty daily assigned to different areas. There are times when some of them have to take 24-hour duty.
Psychiatrists are medical doctors who specialize in studying, diagnosing, preventing, and treating mental illness.
On average, they cater to over 100 patients a day. Roughly one doctor to ten patients, double the ideal doctor-to-patient ratio daily.
"While there are days when we receive only around 20 patients for check-ups, most of the days we are packed with over a hundred," she said.
New cases take about an hour to process, while follow-up check-ups take about 20 minutes.
"But there are also follow-up cases that take more than an hour, especially those for admissions," the doctor added.
The top three cases admitted include schizophrenia, major depressive disorder, and bipolar disorder 1. Like in physical illnesses, only those with severe symptoms require admission.
Currently, the BGHMC psychiatric ward has a total 24-bed capacity. The ward capacity will increase once the building is complete.
BGHMC and Cagayan Valley Medical Center in Tuguegarao City are the only hospitals admitting patients with mental disorders in Northern Luzon. Meanwhile, there are 600 licensed psychiatrists based on DOH 2019 data.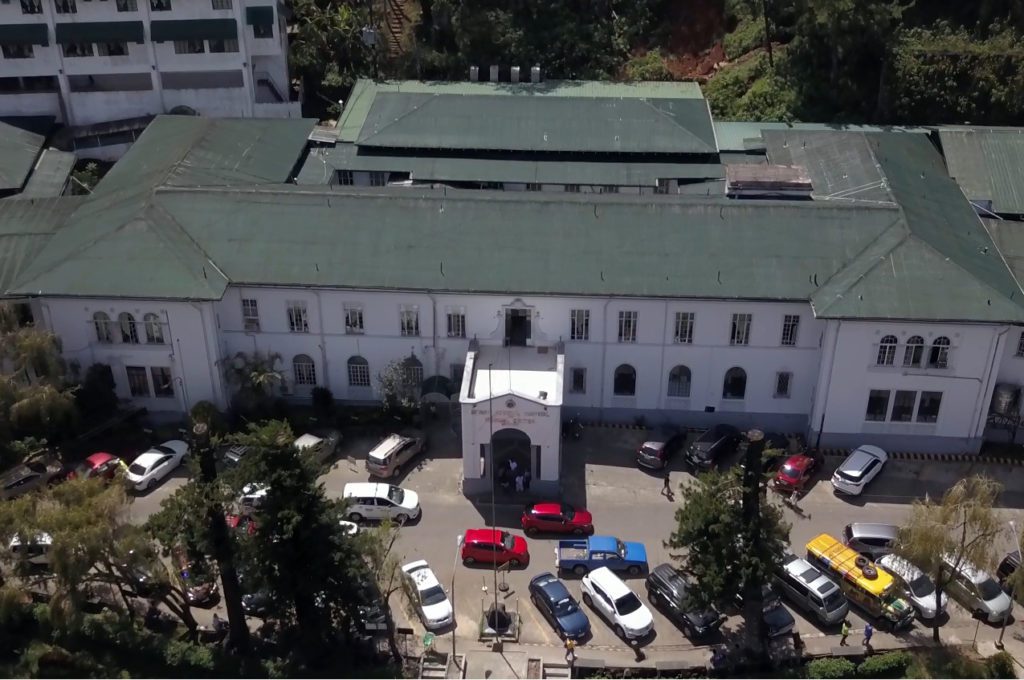 Service limitations
Anita Cawayan, the program coordinator of the Center for Health Services and Training in the Cordillera Region (Chestcore), said the limited number of psychiatrists is a significant problem. This is why people queuing for consultation in BGHMC is a typical site, being a primary mental health service provider for Northern Luzon.
"It is doubly hard for patients from the provinces because there are no resident psychiatrists in their areas," she said.
Chestcore provides health services and training for communities in the region. Assisting mental health patients is one of the services they offer in partnership with private institutions and practitioners. The group also promotes traditional Chinese medicine, like acupuncture, to manage symptoms.
Cawayan said they endorse most of their patients to Metro Manila with the help of their counterpart non-government health organizations "because they have more urgent medical needs that could not wait in line at BGHMC." She also noted that limited psychiatrists are practicing in Baguio.
Ricky Ducas, a nurse with a mental illness, said that aside from the scarcity of medical professionals, there is also a lack of psychiatric wards to accommodate patients.
He added that mental health services and medicines are also expensive. According to him, current rates for psychiatric check-ups range from P1,300 to P2,500 per consultation. Psychotherapy, he said costs P800 to P2,500 per session.
Medicines, he said, depending on the diagnosis and dose, range from P25 to P65 per tablet.
Shamgar Mangida, Jr., senior health care officer of DOH Cordillera, said access to health service providers and medicines, in general, is challenging with the region's mountainous terrain.
"In Baguio, we have the [City Health Services Office] and BGHMC. There are also private clinics that can also cater to the needs of patients. The challenge are the far-flung areas, many are still not equipped on what to do [to individuals suffering from mental disorders]," he added.
Mangida said DOH provides medicines to LGUs and several hospitals. In the Cordillera, patients can request free medicine from their RHUs, provincial health offices, and Luis Hora Memorial Regional Hospital in Bauko, Mountain Province. However, supplies are limited.
In a media briefing during the PMHA anniversary, Christine Dailay-Camsol of the Philippine Mental Health Association (PMHA)-Cordillera chapter said mental health services and programs in the region are not enough.
According to her, even the available statistics on mental health do not show the problem's extent. She cited that from 2018-2019, PMHA catered to 1,310 individuals for counseling and psychiatric consultations.
"I do not believe that these are the only cases. These are only the reported cases. Even our suicide cases are really underreported. We are having difficulty how to come up with the data," she said.

Awareness remains a challenge
Aside from accessibility, there is also a lack of awareness of mental health, its associated illnesses, and where people can immediately seek help.
"During one of our fieldworks in 2019, I personally saw two mental health patients who were locked up in a room because their families could not afford to go to Baguio for treatment," Cawayan recalled.
According to her, this method may look inhuman, but this is the best the families could provide under the circumstances.
"I was told that the families had to lock up their loved ones because they were already becoming violent and even hurt other people," she added.
Mangida had the same experience.
He also recalled that during their visit to local governments and communities, he would hear comments like – "Ay, may ganoon pala," when they talked about mental health.
"People think that is only for the baliw (crazy) and with disabilities… That is when I learned that stigma and discrimination still exist," he added.
Camsol said that mental health is still a new concept in the region.
"We can just imagine, PMHA has been existing for 63 years. However, when you go to the community and you talk to them, what do you understand about mental health, the first thing that comes to their mind is baliw (crazy), kurang kurang (mentally challenged)," she said.
She underscored that awareness is essential for people to care for their mental health and prevent illnesses.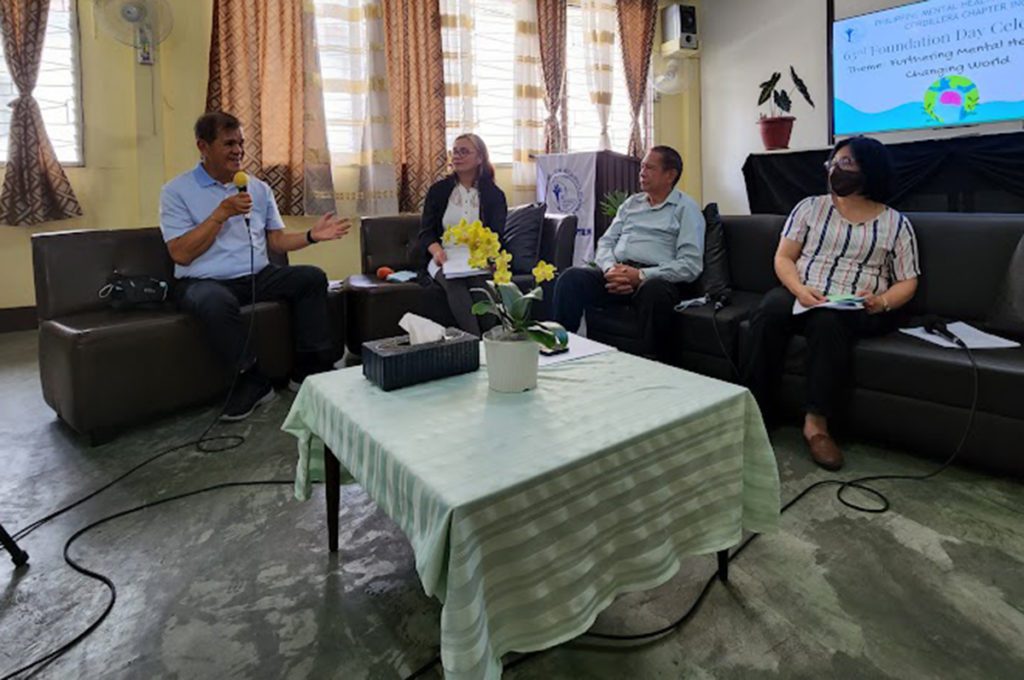 Bridging the gaps
Mangiba noted that families tend to immediately think of Baguio to treat their relatives who have a mental illness.
"Actually, they can first bring them to the nearest health service provider, like the RHUs," he added.
DOH has conducted several trainings to capacitate municipal RHUs to handle basic mental health care services to encourage people not to go straight to hospitals. As first responders, health workers in the towns are trained to conduct mental health awareness programs and assess mental health illnesses.
DOH-CAR data showed that 94 of the 101 RHUs had already received training as of June 30, 2022, with 18 of the 32 local government hospitals receiving the same. However, out of the
The DOH regional office collaborates with LGUs to institutionalize mental health care programs.
As of date, Mangida said only Baguio City and Benguet province have mental health programs and ordinances. Both passed their ordinances in 2021. These prompted the creation of mental health councils composed of government and private sector representatives.
PMHA is also reaching out to LGUs and communities.
"Initially, what we do is talk with the leaders, like in Mountain Province. One time we went to Besao, and they identified individuals with mental health problems. However, there are no service providers. So, we're trying to enter into a [memorandum of agreement] that at least we can provide service there once in a month," Camsol said.
The organization also started providing satellite testing. Instead of the clients coming to Baguio, they partner with social welfare groups and institutions like schools.
"They just need to complete, for example, 10 children, then we go there, we bring the service there. We administer the test there, rather than them coming here to our office. We have been doing that in some areas of Mountain Province and Benguet," she added.
Ducas said the Baguio mental health ordinance filled some gaps. However, he stressed that there is still much to be done.
Aside from addressing the limited mental health facilities, he also mentioned the need to create a standard mental health program for workplaces and schools.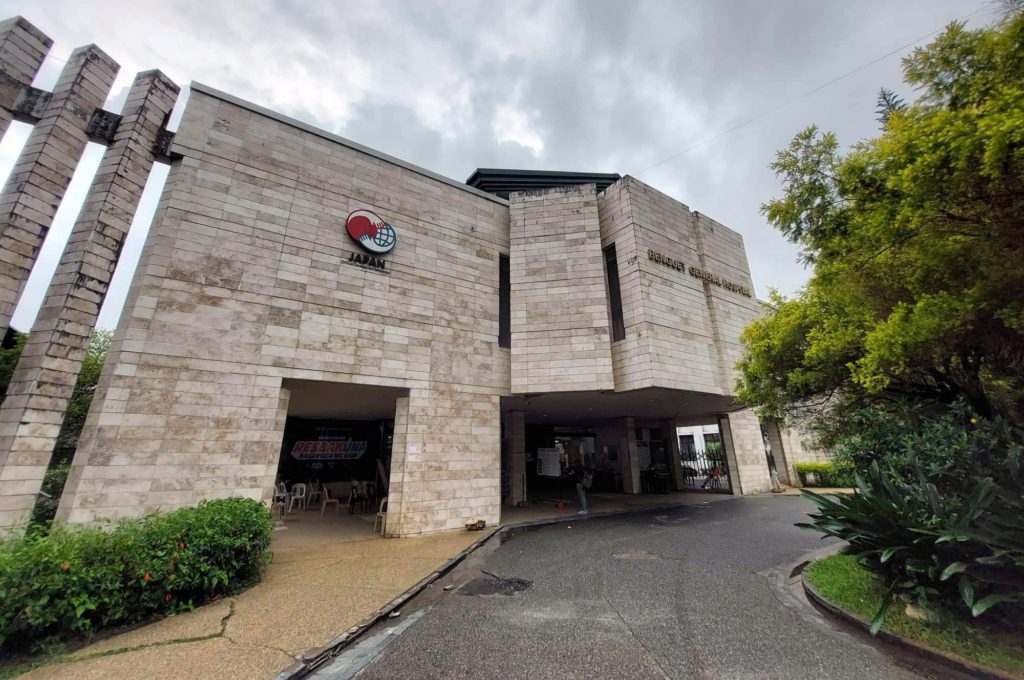 Krystal Gatab, DOH Benguet health program officer, said the province's mental health ordinance would enhance the delivery of accessible and equitable mental health care services to the communities. However, the implementing rules and regulations of the ordinance still need to be crafted.
DOH Benguet is conducting mental health awareness and capacity training at the municipal level. The office also establishes access points for mental health medicines at the municipal level.
Mangiba said that while the passage of RA 11036 and RA 11223 gave mental health a push, it was the COVID-19 pandemic that put the spotlight on the need for LGUs to address the matter.
"Even during the pandemic, the focus was really on how to address COVID, what is positive is that the pandemic made people realize the need for mental health care," he said.
He said that promoting mental health wellness awareness is crucial because prevention is still better than cure. Awareness will also correct the stigma against people with mental health illnesses.
"At least now, more people can see that having a mental illness is similar to having a physical illness, they become more aware," Mangiba said. # nordis.net
(This story was made possible through a grant by the Philippine Press Institute under the auspices of the Hanns Seidel Foundation.)