By Neil Terrence S. Masigon
Despite the significant decrease in COVID-19 cases, Aklan's world-renowned festival will push through in January 2022 without its signature street-dancing, according to Kalibo's top tourism official.
Rhea Rose E. Meren, head of the Kalibo Tourism Office (KTO), confirmed that the Ati-Atihan Festival on Jan 10-16 will be mainly online with a few in-person festivities.
"The new normal celebration, as I call it, will be imposed in accordance with strict safety protocols," said Meren.
As of Dec 20, the Provincial Health Office reported that 12 out of 17 municipalities in Aklan have already reached more than 70 percent of their vaccination targets.
ATI-ATIHAN IN THE NEW NORMAL
Last January 2021, Kalibo launch a 54-minute video presentation featuring past performances and Ati-Atihan's origins as the "Mother of All Philippine Festivals."
Instead of dancing on the streets in Kalibo next year, numerous tribes will compete in the annual costume-making contest and showcase their work in KTO's Pastrana Park gallery.
As the festival would be incomplete without drums beating in the heart of Kalibo, KTO is awaiting approval from the provincial and regional IATF for a limited in-person implementation of "Patik Battle of the Ati-Atihan Bands."
One of the festival's main events will be the search for Miss Kalibo Ati-Atihan 2022, which will be live-streamed on social media and cable TV.
The "new normal" celebration includes numerous events and competitions, such as:
-Color My Ati Contest
-Bendisyon Photo Contest
-Ati-Atihan Jingle Competition
-Pinta Ati Contest
-Santo Nino Costume Contest and Exhibit
-Inter-barangay Mosaic Contest and Exhibit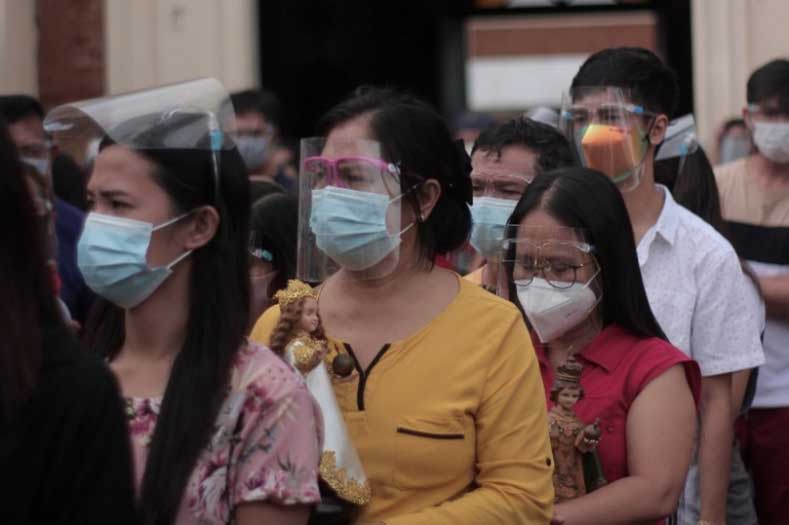 DEVOTION TO THE STO. NIÑO
            Apart from the revelries, the other side of the festival is to honor Santo Niño de Kalibo, whose feast is celebrated every third Sunday of January.
Since the pandemic, the Cathedral Parish of the Diocese of Kalibo has strictly adhered to minimum health protocols and live-streamed their non-secular events such as the Pilgrim's mass for public viewing.
Rev. Fr. Jose Tudd Belandres, ministry head of the parish, said various images of the Santo Niño owned by devout Aklanon families will also be exhibited inside the cathedral.
In culmination of the week-long event, a motorcade and caravan will be done in lieu of the much-anticipated religious procession of "Karos" bearing the images of the Holy Child Jesus.