June 30, 2021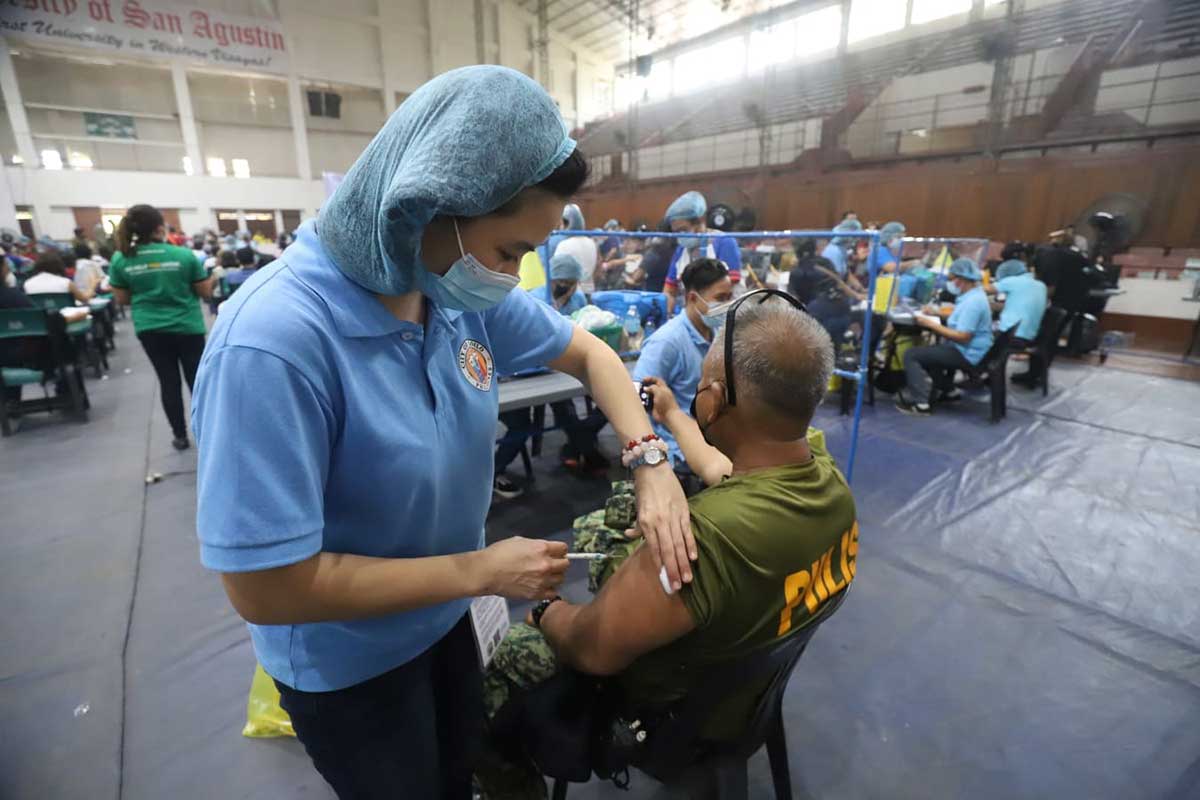 By Joseph B.A. Marzan
The Iloilo City government and village officials' league on Monday agreed to change the distribution method of tickets for coronavirus disease 2019 (COVID-19) vaccination activities after a recent mix-up where expectant vaccinees did not receive their shots due to "falsified tickets."
In a statement, Iloilo City Mayor Jerry Treñas announced that tickets for vaccinations will originate only from the City Administrator's Office and no longer through barangays.
He warned that the Philippine National Police (PNP) will arrest anyone found to be giving out fake vaccination tickets and charged for the crime of falsification of documents.
According to the mayor, mere possession of the fake vaccination tickets would be evidence of falsification.
The statement also mentioned that government employees who would be caught would be dismissed from their posts and disqualified from holding government posts.
This, despite none of the provisions of the Revised Penal Code (RPC) providing for such evidence and penalties.
Article 171 of the RPC, which punishes falsification by public officer, employee or notary or ecclesiastic minister, considers the commission of any of the following acts:
– Counterfeiting or imitating any handwriting, signature or rubric;
– Causing it to appear that persons have participated in any act or proceeding when they did not in fact so participate;
– Attributing to persons who have participated in an act or proceeding statements other than those in fact made by them;
– Making untruthful statements in a narration of facts;
– Altering true dates;
– Making any alteration or intercalation in a genuine document which changes its meaning;
– Issuing in authenticated form a document purporting to be a copy of an original document when no such original exists, or including in such copy a statement contrary to, or different from, that of the genuine original; or
– Intercalating any instrument or note relative to the issuance thereof in a protocol, registry, or official book.
The only penalties indicated in Art. 171 are prision mayor (6 to 12 years imprisonment) and a fine not exceeding P1 million.
Art. 172, which punishes the same acts against private persons, any person who intends to commit the acts to damage third parties, and any person who uses false documents in any judicial proceeding, imposes penalties of prision correccional (6 months to 6 years) and a fine not exceeding P1 million.
"I have given instructions to [Iloilo City police chief] Col. Uldarico Garbanzos that official tickets for vaccination shall come only from the city administrator. Those caught with fake tickets will be arrested by the [PNP] and shall be detained at the city jails for the crime of falsification of official documents—the mere possession of these fake tickets for vaccination shall be the evidence of the falsification. If those found guilty are government employees, the penalty shall include separation from the service and perpetual disqualification," Treñas said in his Facebook statement.
Treñas explained to Daily Guardian via phone interview that those who were found to merely possess tickets would be charged as "principals by direct participation", including those who merely hold on to falsified tickets "because they took them from an unauthorized source".
"If they are holding on to [fake tickets], then that would mean that they were the ones who reproduced them. For those who are [only holding on to them], where did you get them? You are a principal in direct participation, because every ticket that is released are authentic tickets. There are ways which you can be dragged because you are in direct participation, because you have the [falsified] ticket and you used it," he said.
As to the penalties to be imposed, the mayor said that the termination and disqualification penalties were based on civil service laws but declined to state which law would be applied.
"We will file charges and terminate them from the service, and we know that when it comes to falsification of documents, that also includes perpetual disqualification as part of the penalty. These are based on the [RPC]. If it is committed by a government employee, termination will be included under civil service law," he said.
The city's COVID Task Force spokesperson Jeck Conlu told Aksyon Radyo Iloilo on Monday that the change in strategy was due to recent reports of fake vaccination tickets being distributed to those who wished to be inoculated against COVID-19.
The City Administrator's Office will be adding security features which Conlu says will make the vaccination tickets difficult to falsify, but distribution will still be done through the barangays.
Prior to the mayor's announcement, barangays oversaw the reproduction and distribution of vaccination tickets.
Conlu declined to disclose the security features "as these may be anticipated by those who wish to falsify these as well." But he said that officers assigned to vaccination sites will also be oriented on these features.
"There were reports and personal sightings of tickets which were confiscated as fake. That is why the tickets will be reproduced and distributed by the City Administrator's Office alone because they will add security features so that these tickets will not be falsified. These will be allocated to the barangays or the Liga ng mga Barangay for distribution," he said.
NO TICKET, NO ENTRY
Liga ng mga Barangay Vice President Roberto Niño also told Aksyon Radyo Iloilo Monday evening that village chiefs had agreed to heed to the city government's new ticketing scheme.
Niño confirmed that they found some copies of vaccination tickets reproduced via risograph and were "carelessly checked" by assigned personnel at vaccination sites.
"We agreed on this with our other barangay captains and the city's COVID Team so we can iron out all the controversies about others reproducing falsified tickets, so that it may not happen again," Niño said.
The village chief also said that the league has installed barangay captains as vaccination site managers to check the tickets, and that these managers will be implementing a "no ticket, no entry" policy.
He added that at the Central Philippine University (CPU) vaccination site, there will be a logbook for visitors who will not be vaccinated.
MORE VAXX, MORE SITES
Treñas also told Daily Guardian that the city is expecting more COVID-19 vaccines this week and is also planning to set up more vaccination sites.
The mayor said that 50,000 doses of Sinovac's Coronavac allocated for the city are expected to arrive Wednesday, as part of 100,000 doses for the whole region.
The additional vaccination centers include Iloilo Science and Technology University (ISAT-U) and West Visayas State University (WVSU) in La Paz, University of the Philippines Visayas (UPV) at City Proper, and the Iloilo City National High School (ICNHS) in Molo.
The WVSU Cultural Center is also currently serving as vaccination site of the Iloilo Provincial Government.
He said that he intends to increase daily vaccination targets to 15,000, in anticipation of more vaccines to arrive in the next few months.
The city government has administered 77,076 doses of Coronavac and AstraZeneca's AZD1222 since roll-out started in March this year, according to their June 29 Vax Report.
The city is expecting later this year its procured 720,000 doses of COVID-19 vaccines, including AZD1222 (600,000), Novavax's NVX-CoV2373 (70,000), and Bharat Biotech's Covaxin (50,000) which is still under negotiation.
He said that the procured vaccines, set to inoculate 360,000 individuals out of the city's 450,000-person target, are also on top of regular allocations provided by the national government.
"While our target is 450,000 individuals, we are also expecting for help from the national government like what we are getting right now. I am also looking for funding if we ever need to add more vaccines, because what we are seeing in the United States and Europe, their herd immunity is reached only at 85 percent, and also because they have started testing on 12 to 17-year-olds," he said.